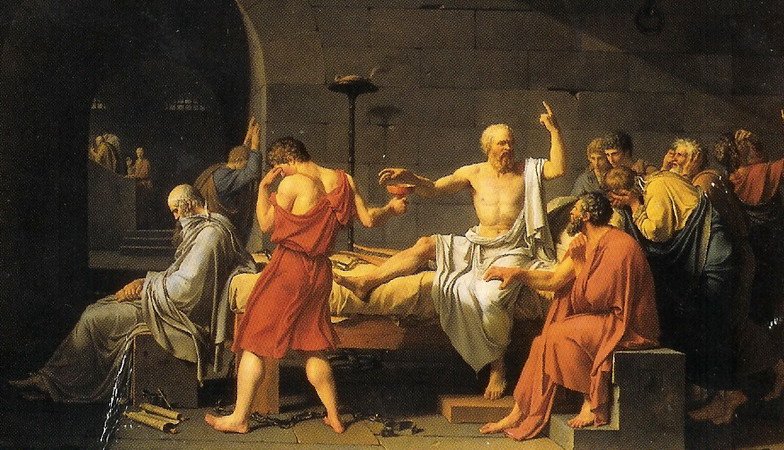 I have always found the ancient Greek philosophers interesting, but I know very little about them. And so, I decided to pick one of their books and read it and I picked up "The
Apology of Socrates
," by Plato. We know virtually nothing about Socrates apart from Plato.
The Apology is essentially Socrates defense before his accusers and his judges. We all know what happened to Socrates. He was found guilty and condemned to death and so killed himself. Plato was one of his closest students and carried Socrates torch. Luke Luther after Huss, the apostles after Jesus, no one could stop the movement that Socrates began.
Since I am no expert on Greek philosophy and know very little about them, I will not comment much on this book. However, I will point out Socrates argument that because he knows he knows nothing, he is the wisest. My first reaction is how postmodern that sounds. This sounds like it could come from Oprah or some postmodern commentator.
I encourage anyone who is interested in the philosophy that has shaped Western culture to pick up Socrates, Plato, or Aristotle and read. You may not understand it all, but it well worth your time.